After Grandma found her farm, she needed someone to make it a farm. This is a story about Ernie Morris, the man who helped make her farm a farm. This is the making of the story, a little behind the scenes action of what I do as an illustrator/creator. I'll try to lead along with some words too.
First, I generally like to make a really rough storyboard to get a sense of the story as a whole, maybe make some 'angles' and stuff. A lot of it is mostly for my own organization. 
​​​​​​​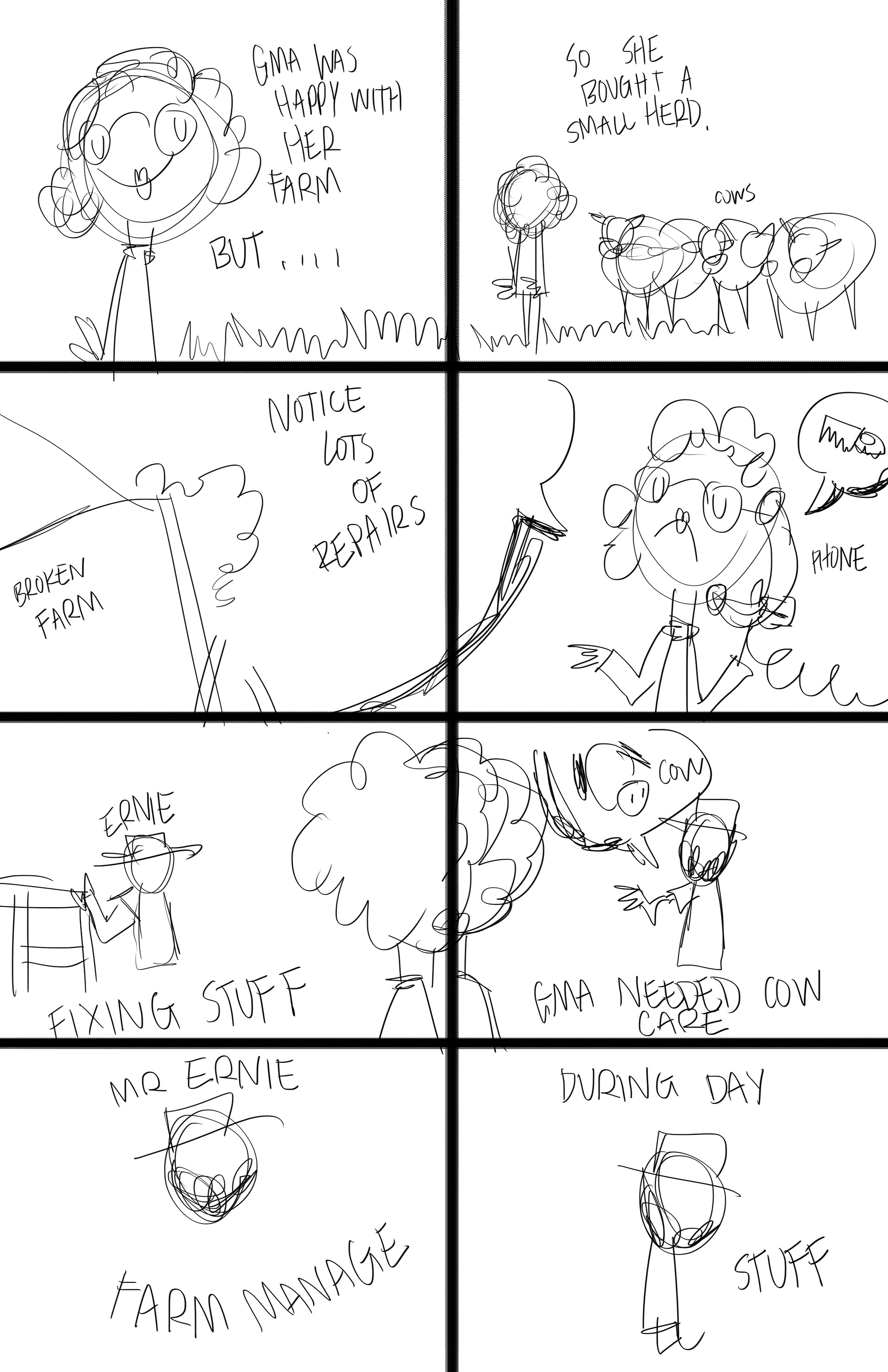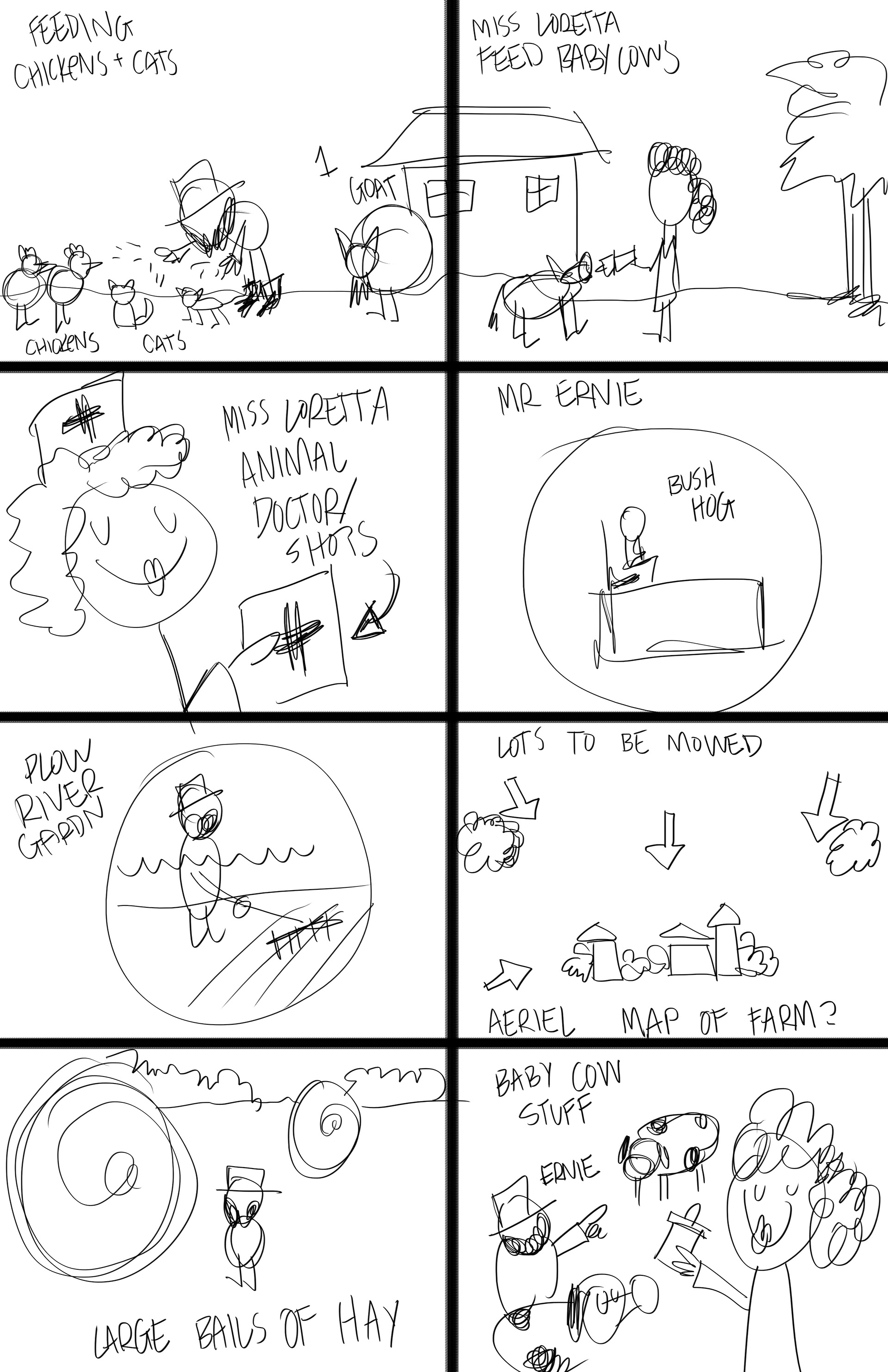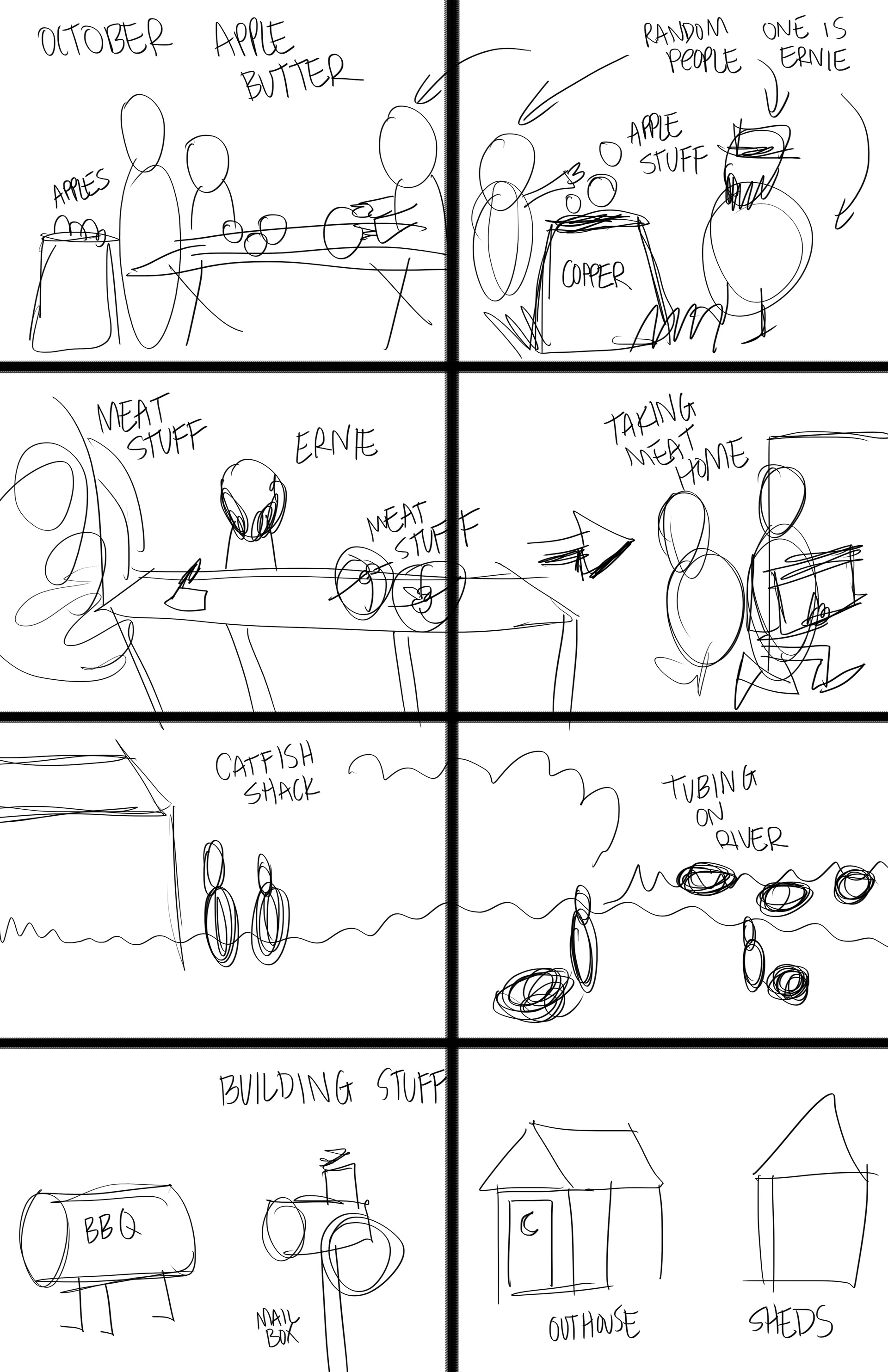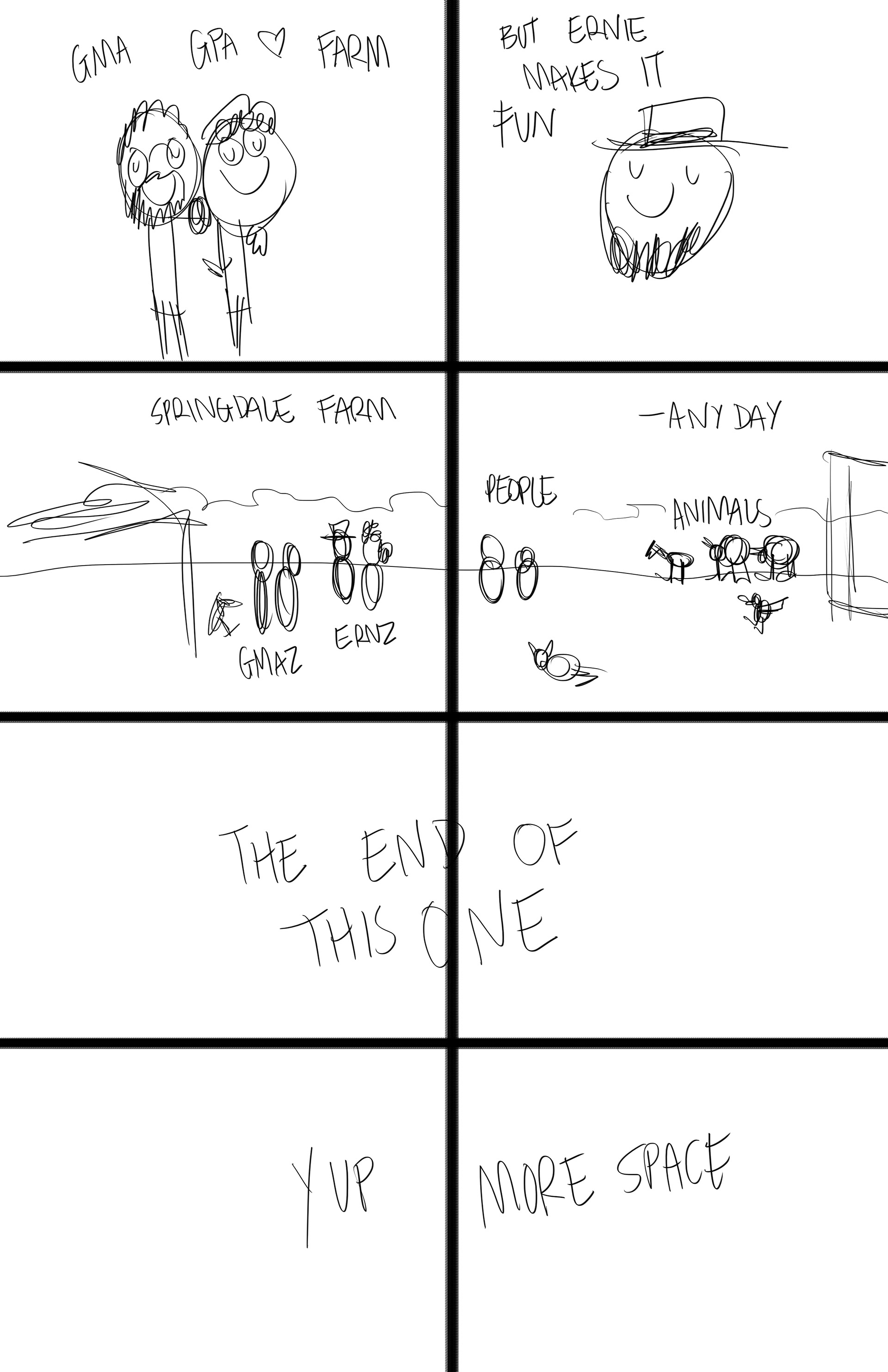 I had to introduce a lot of 'new characters' to the story, so I made this little chart of some of them.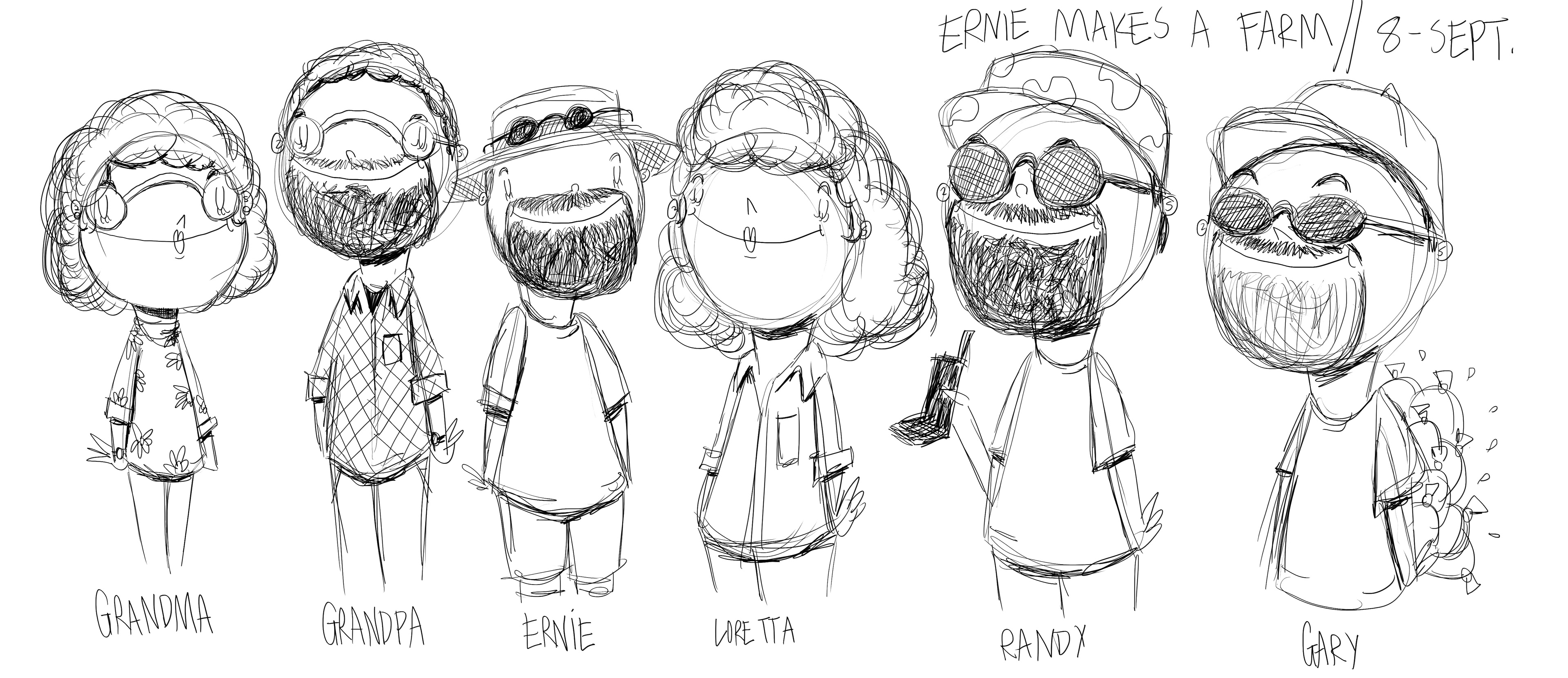 There are so many areas of the farm, I thought it would be a good idea to include this overhead map, like a fantasy book.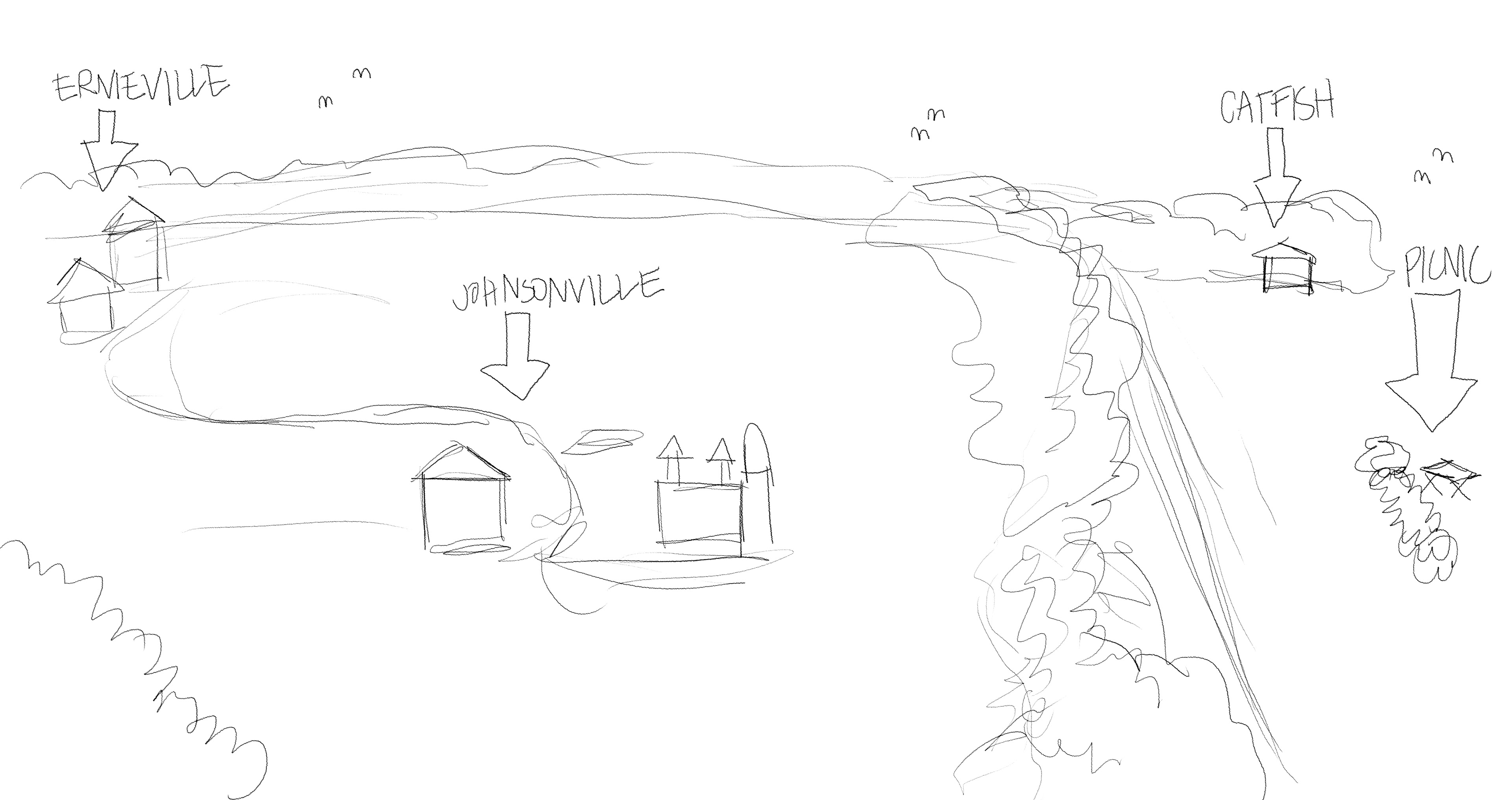 After this, I start making a rough sketch of the actual size, going off of what I had previously drawn in the storyboards, if I like it.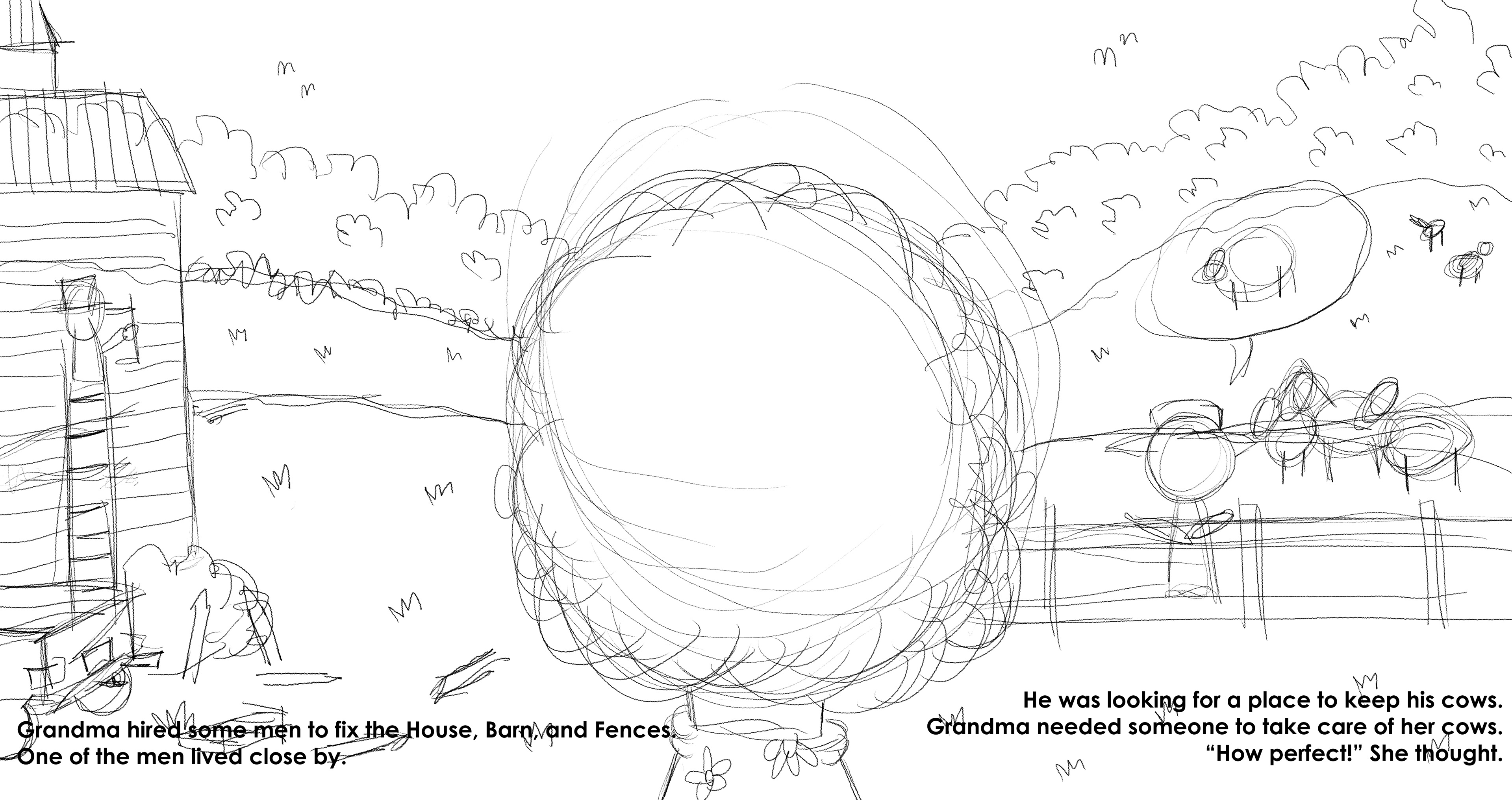 A lot of really rough coloring takes place. It's just so I have a sense of what the pages will look like with color. A Color Script, if you would.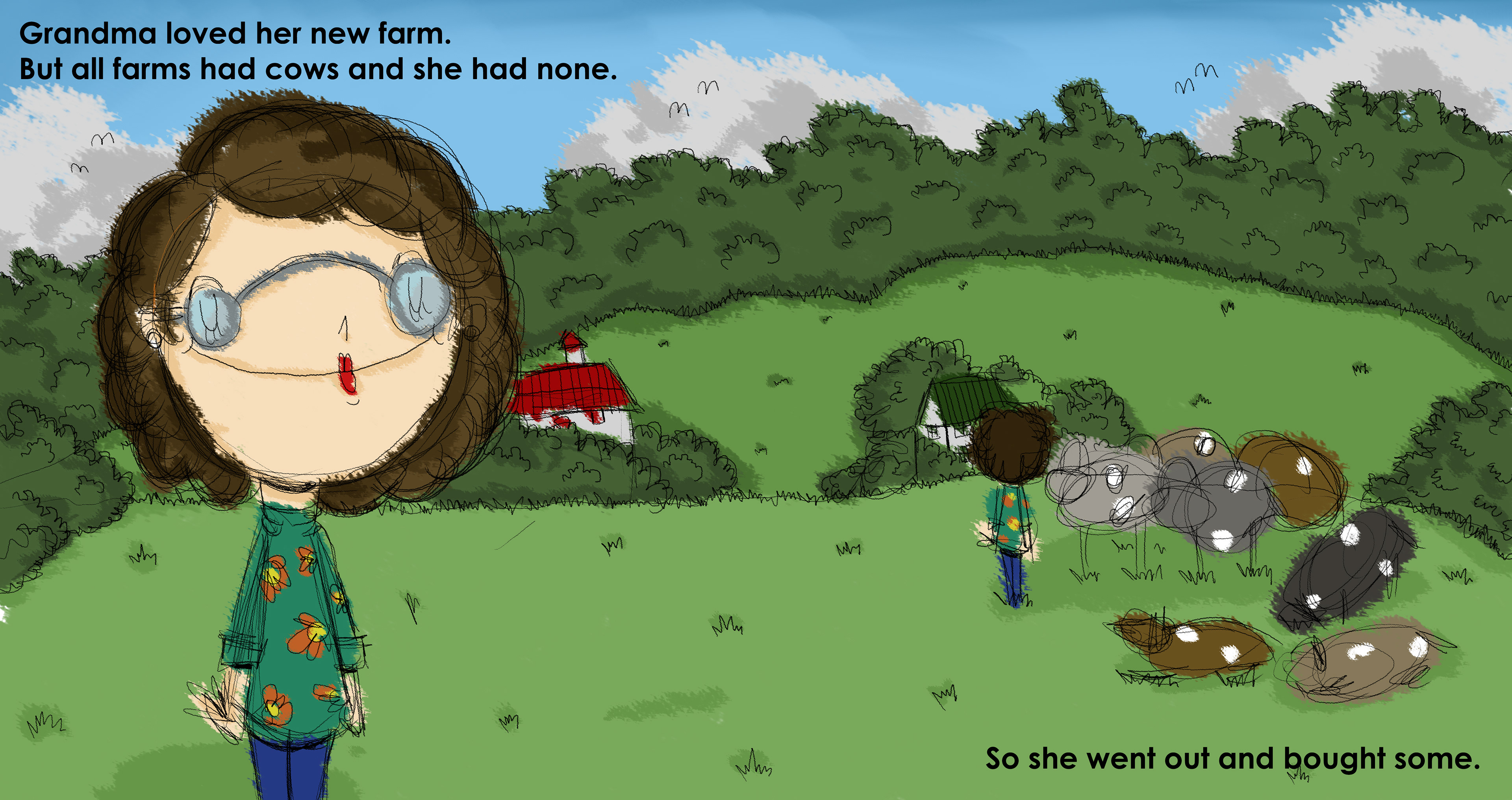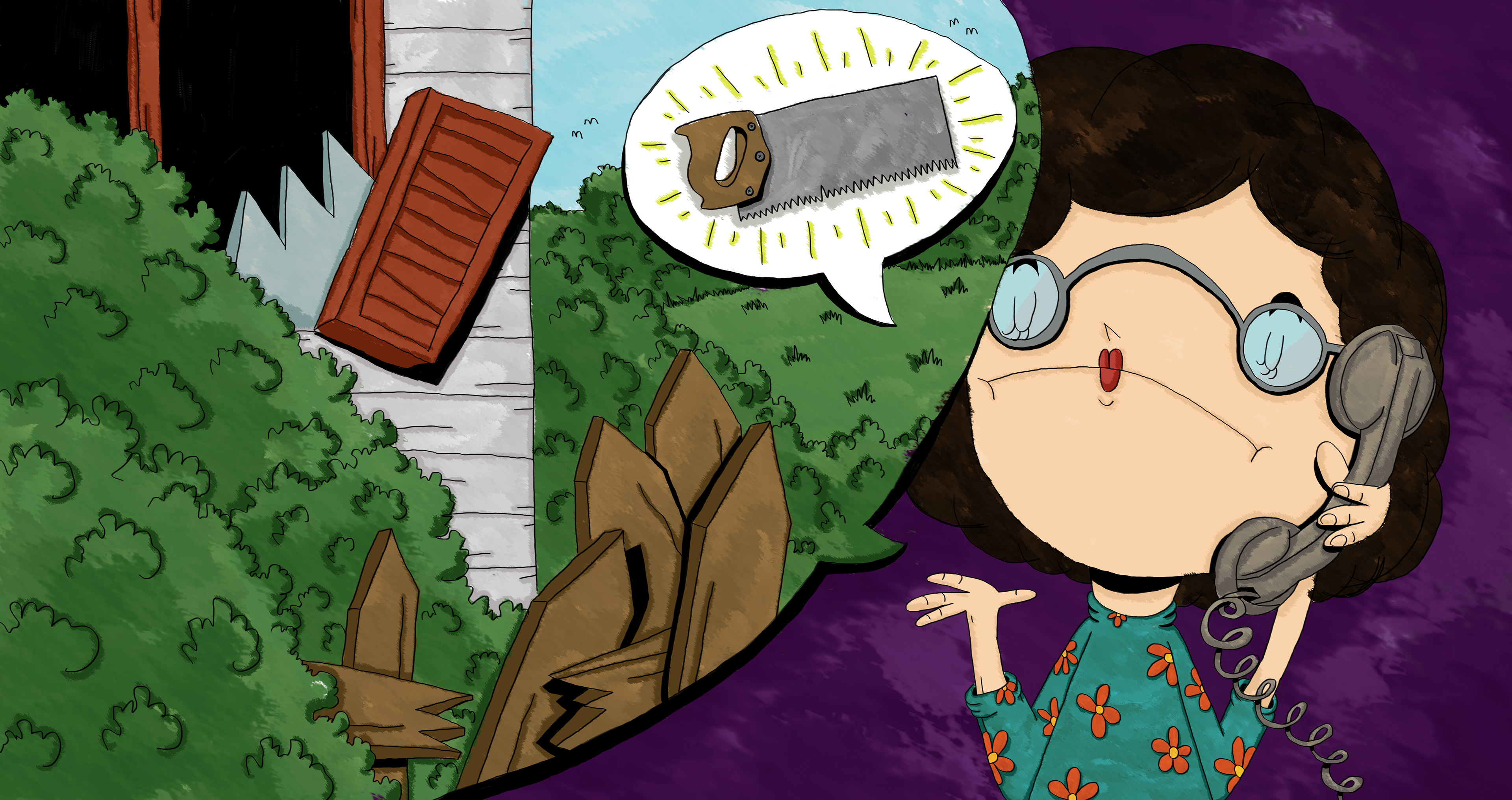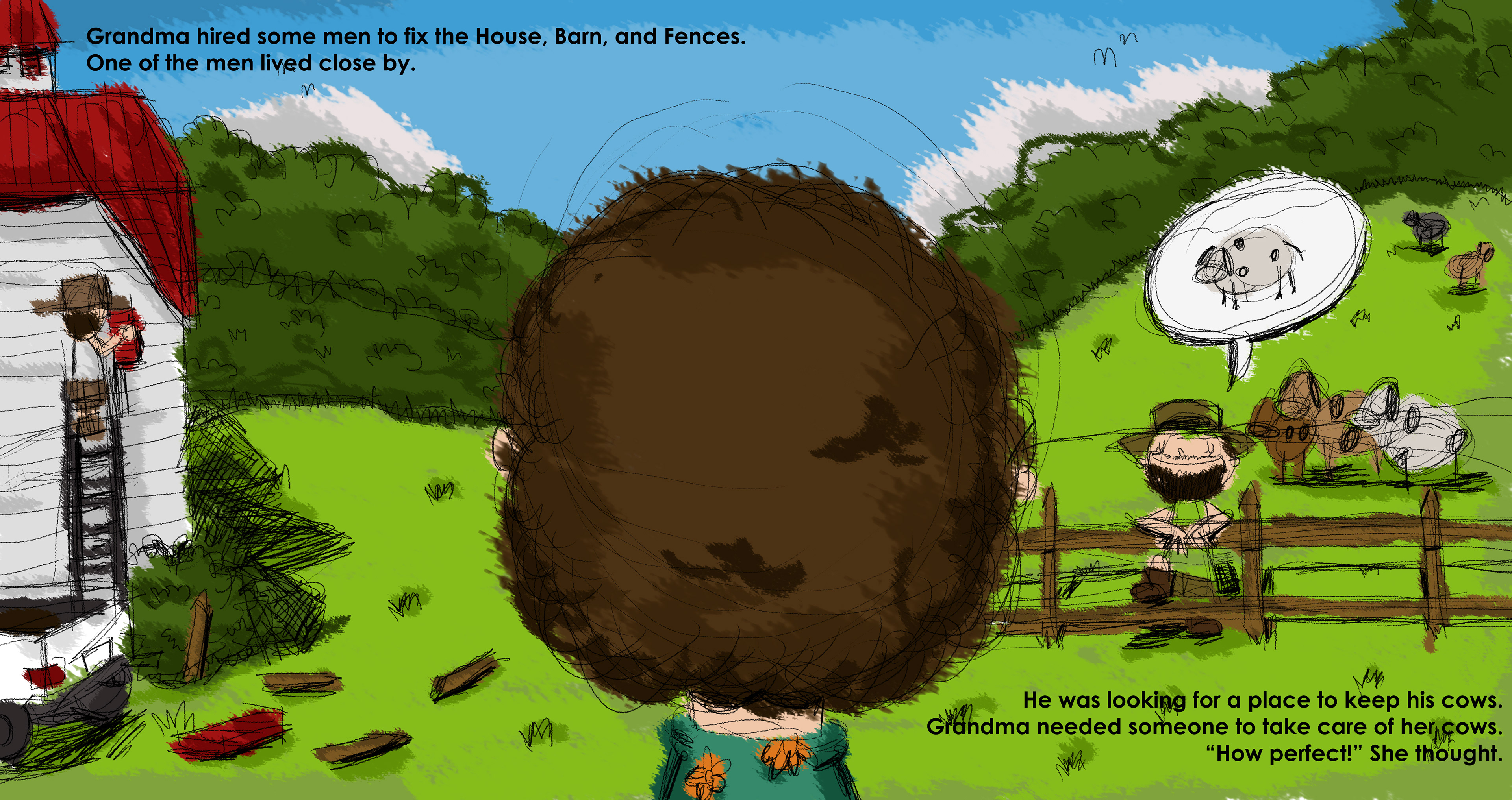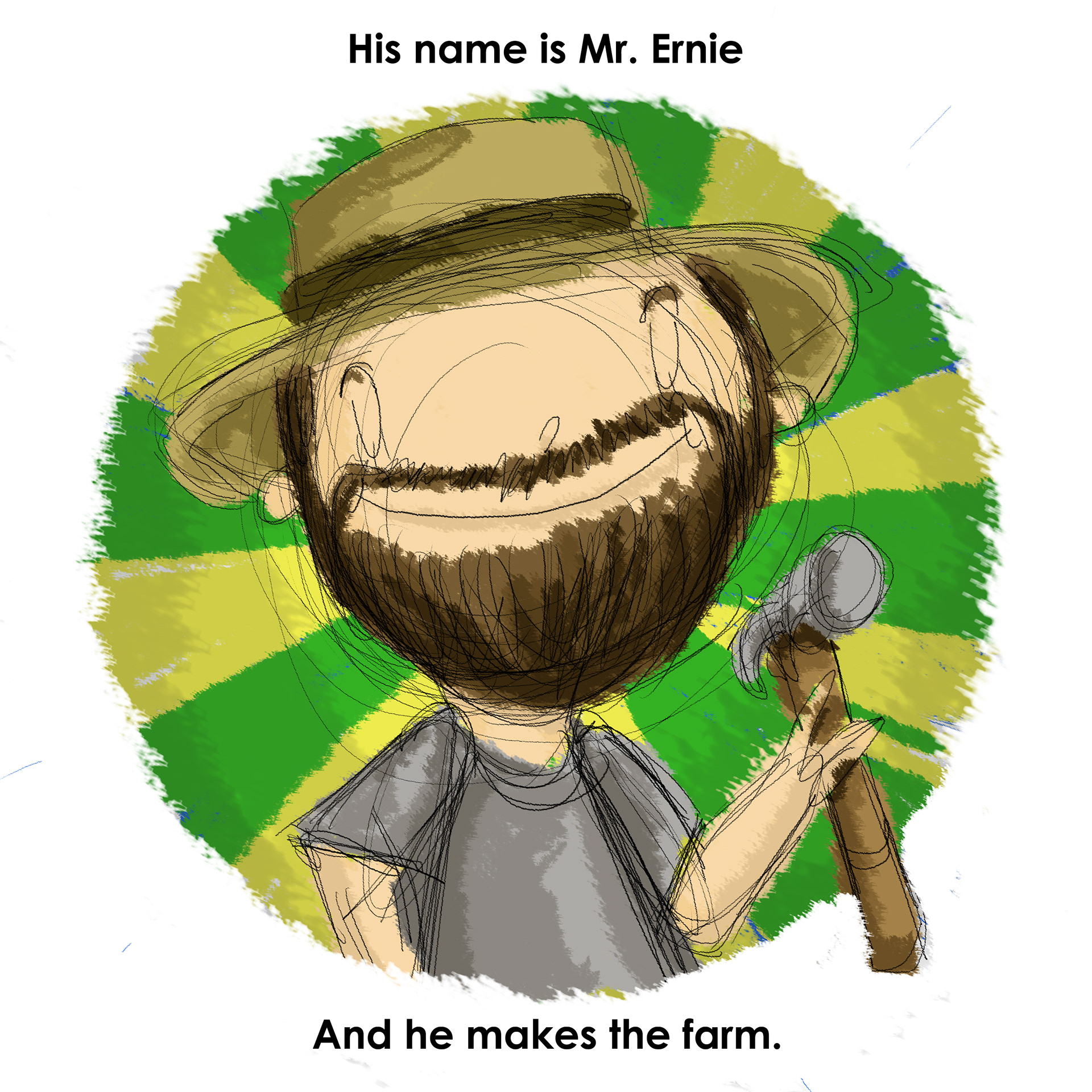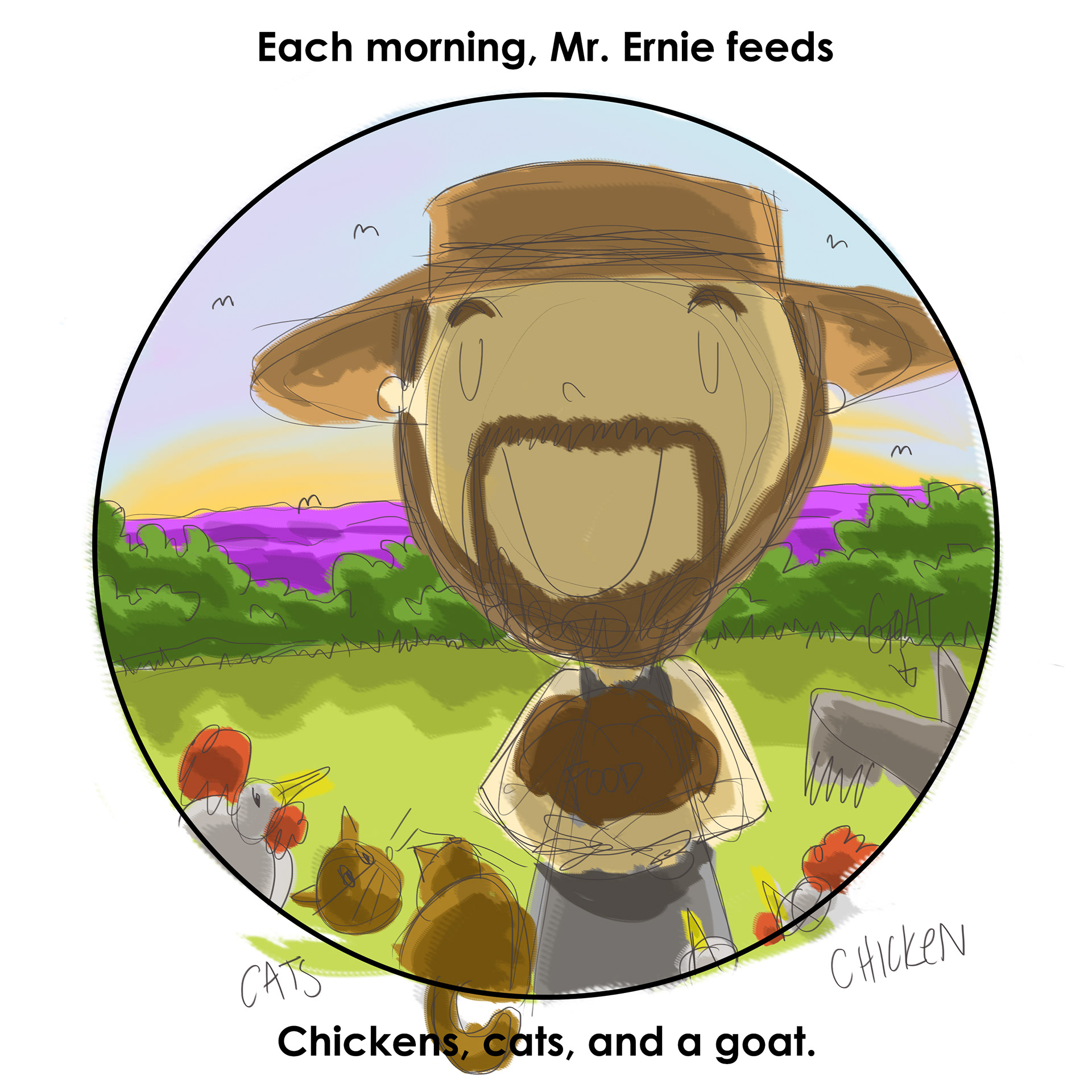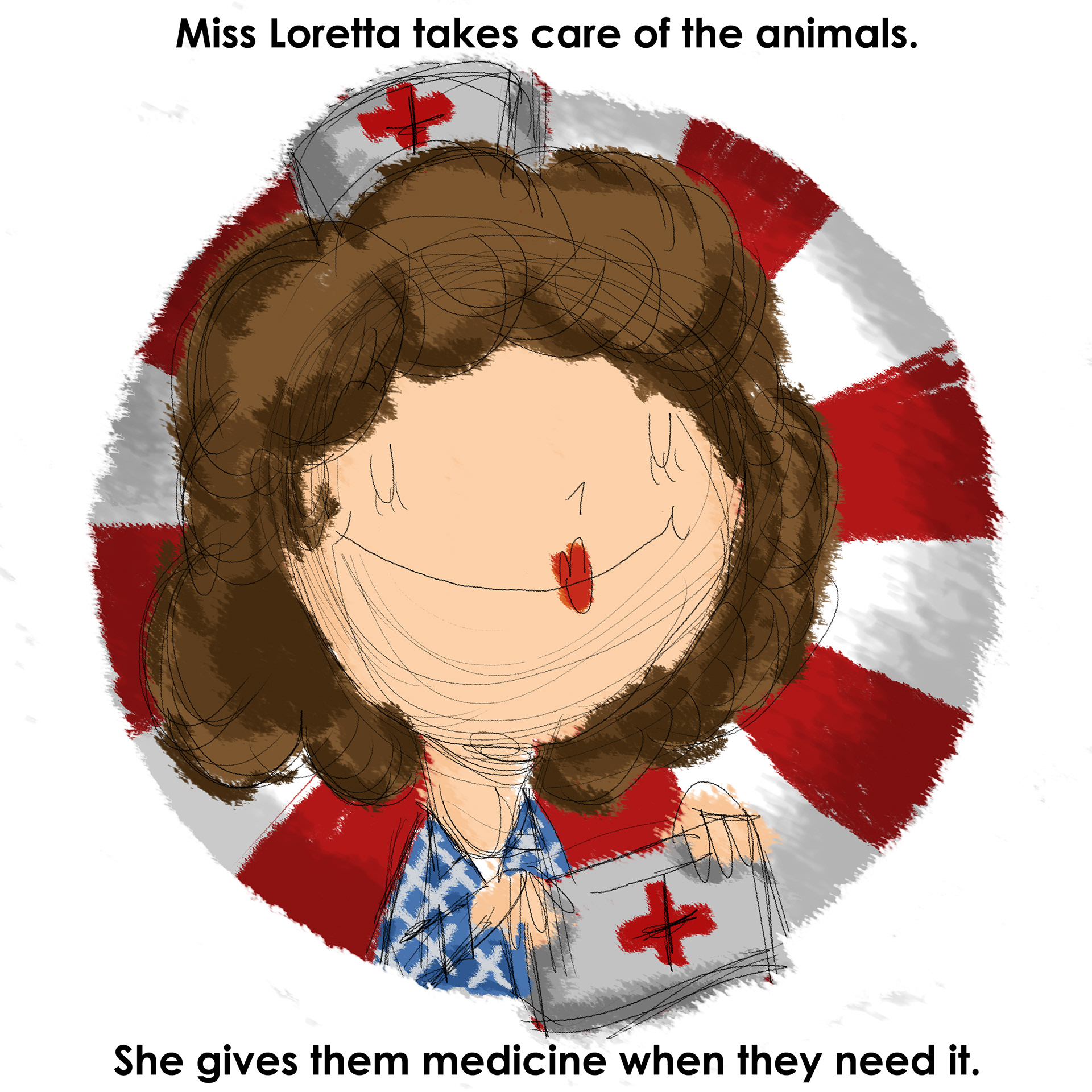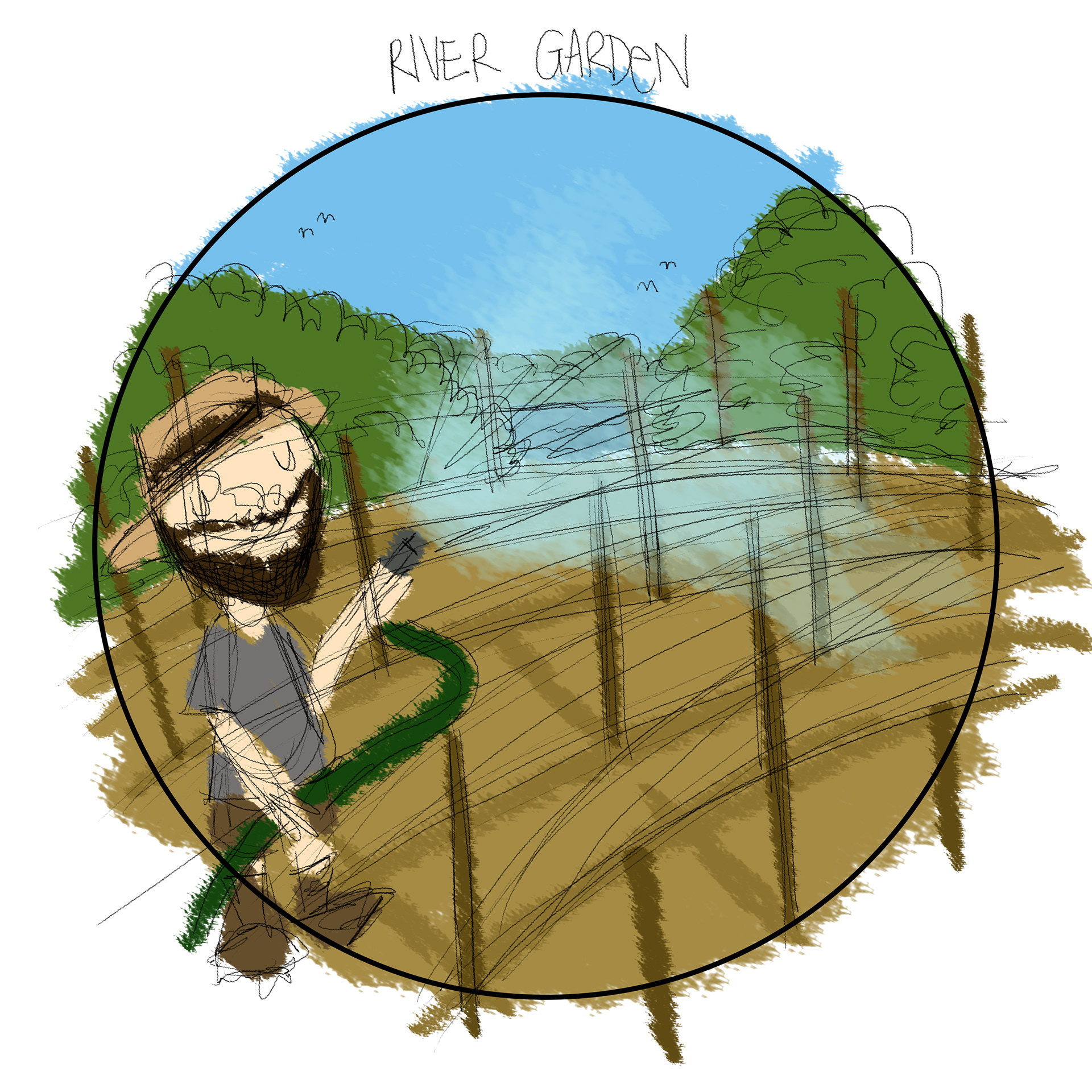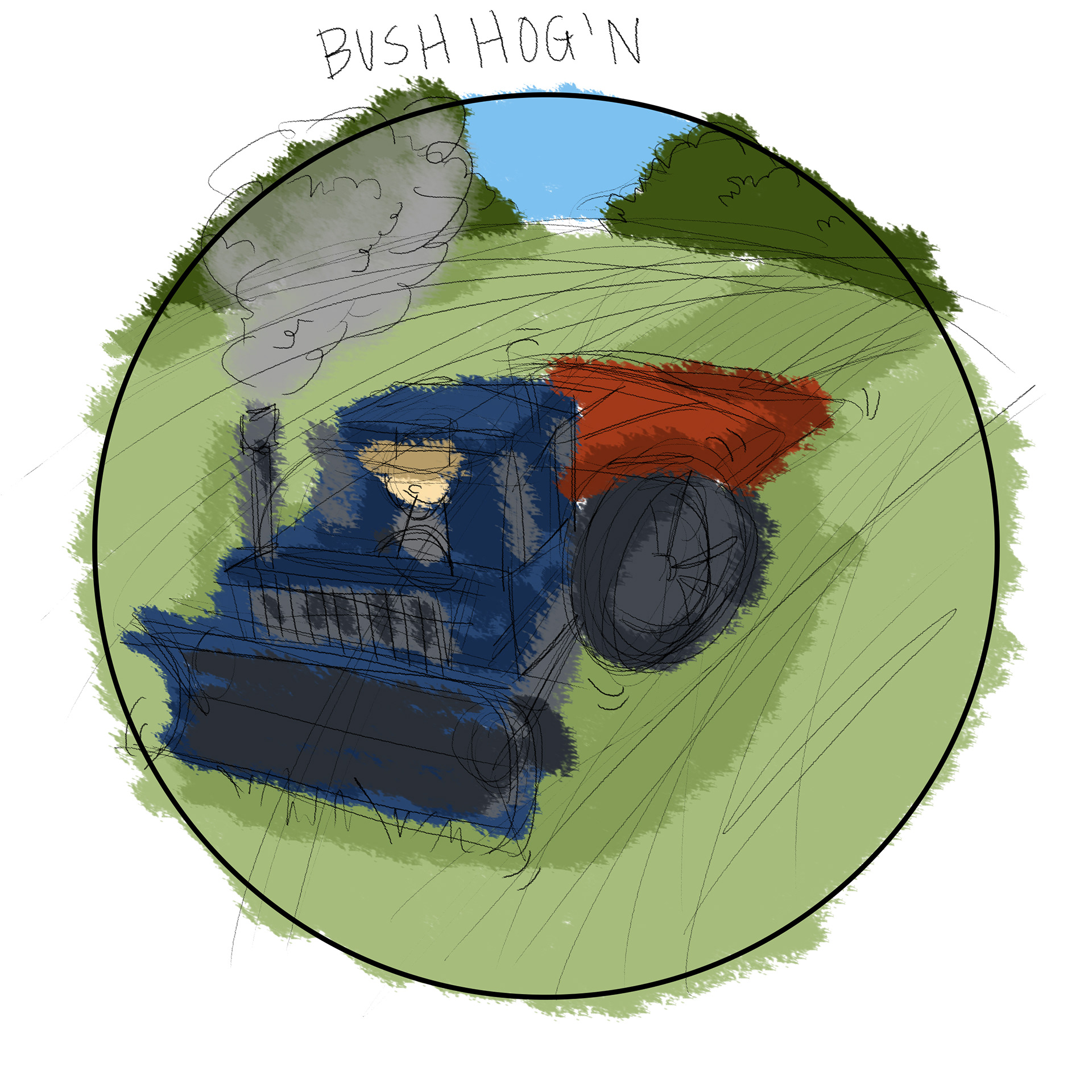 I just end up making really quick and goofy full size drawings, and when they're ready, I go back and make them look less rushed.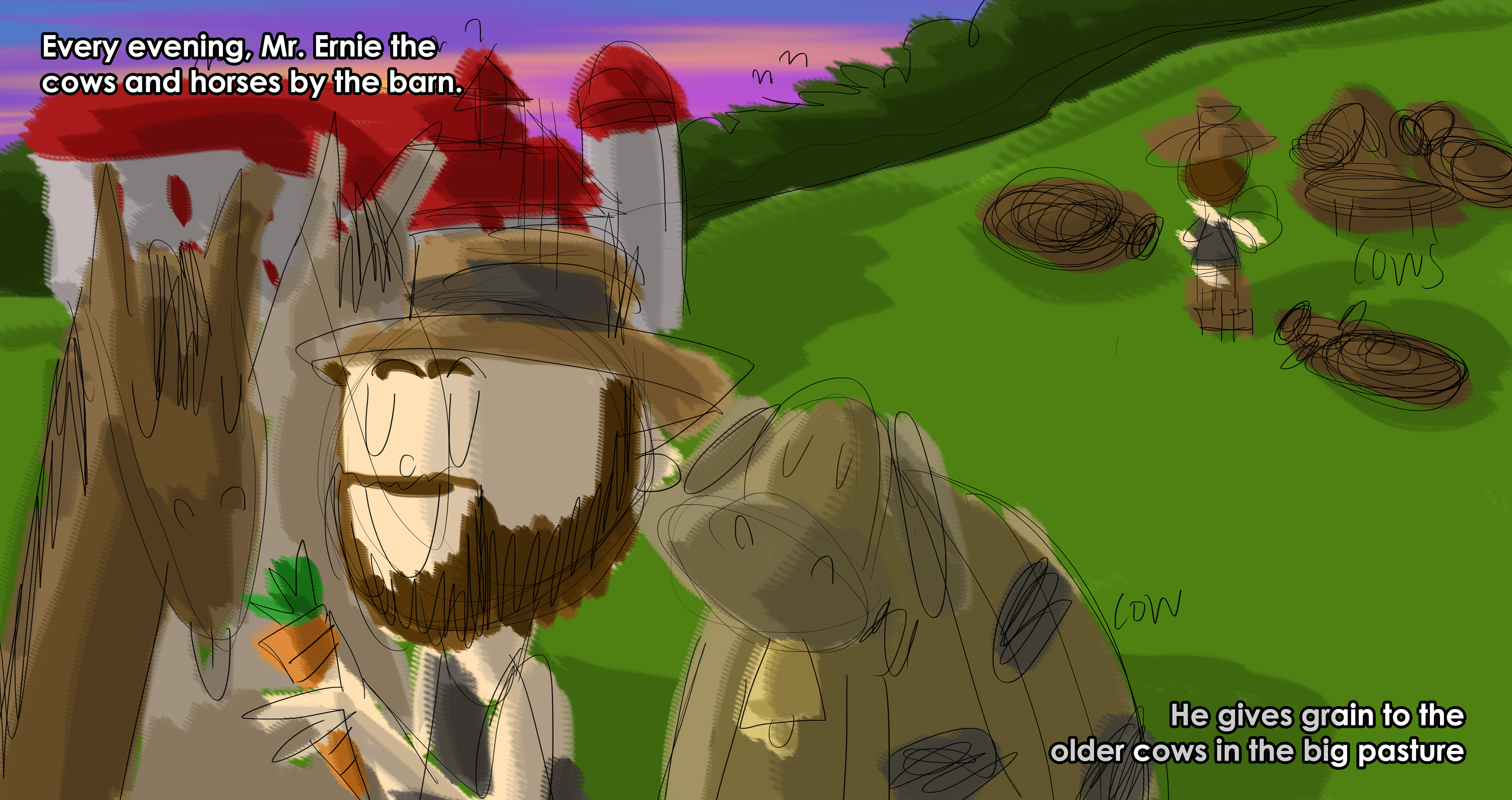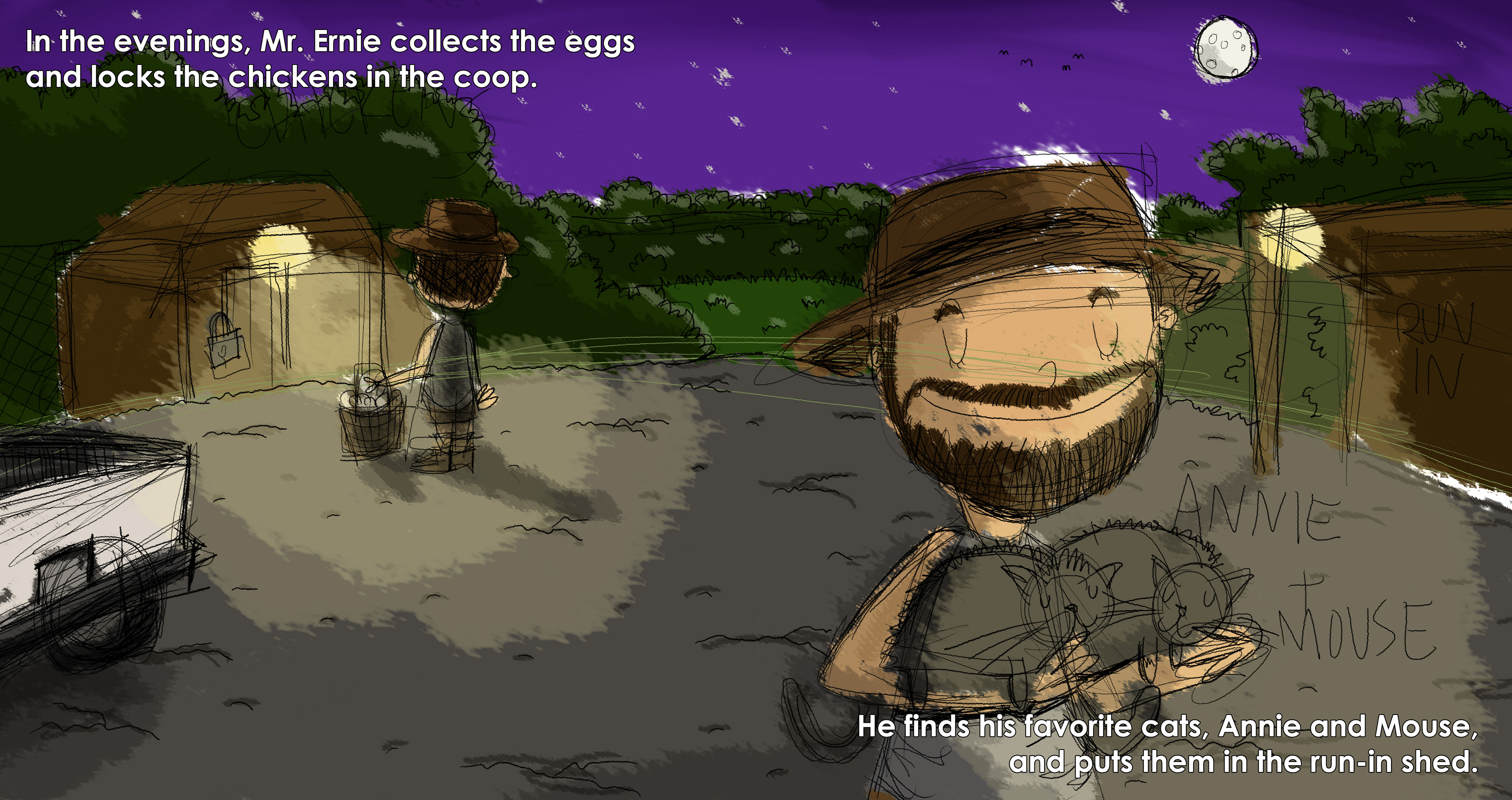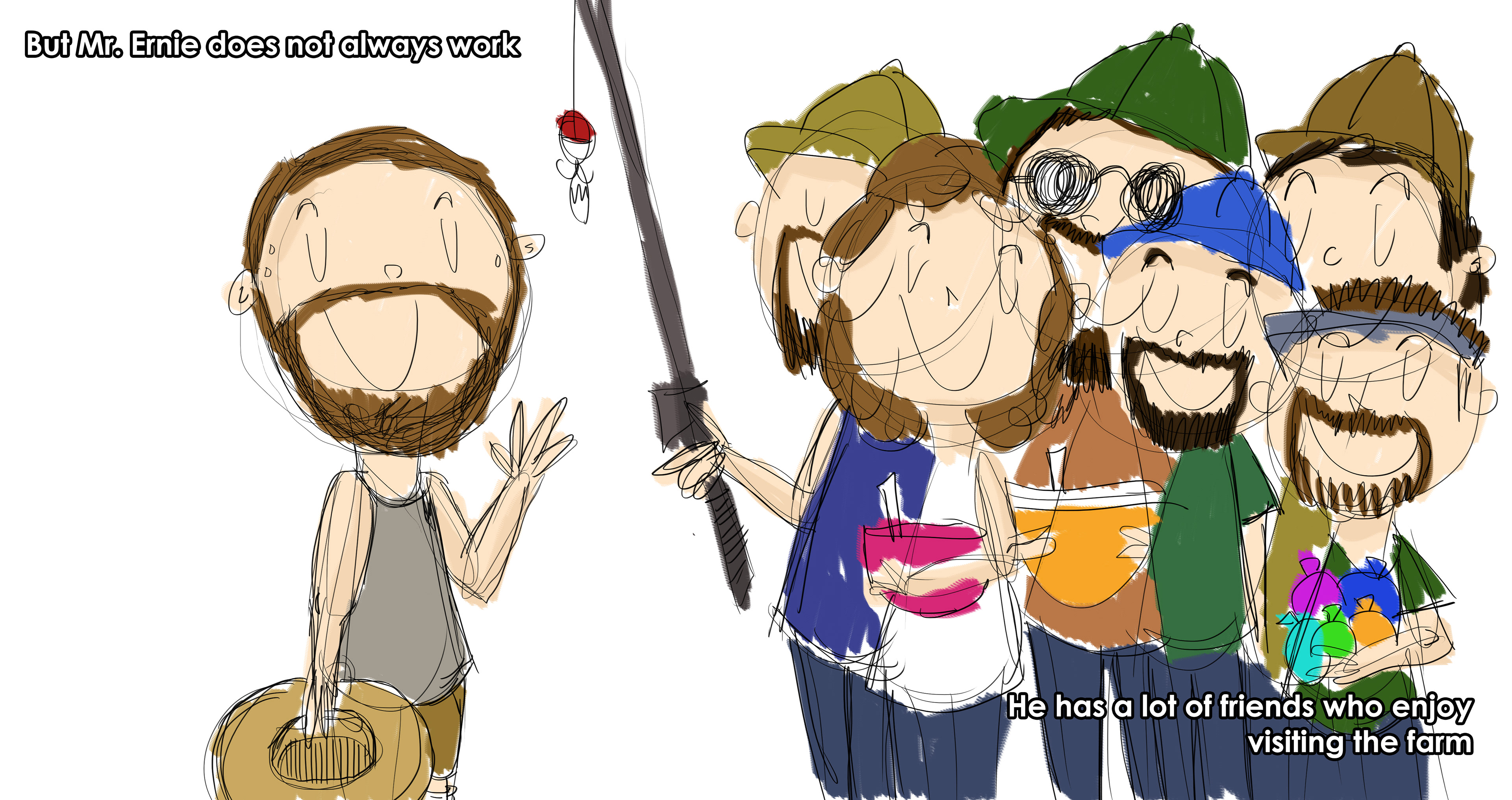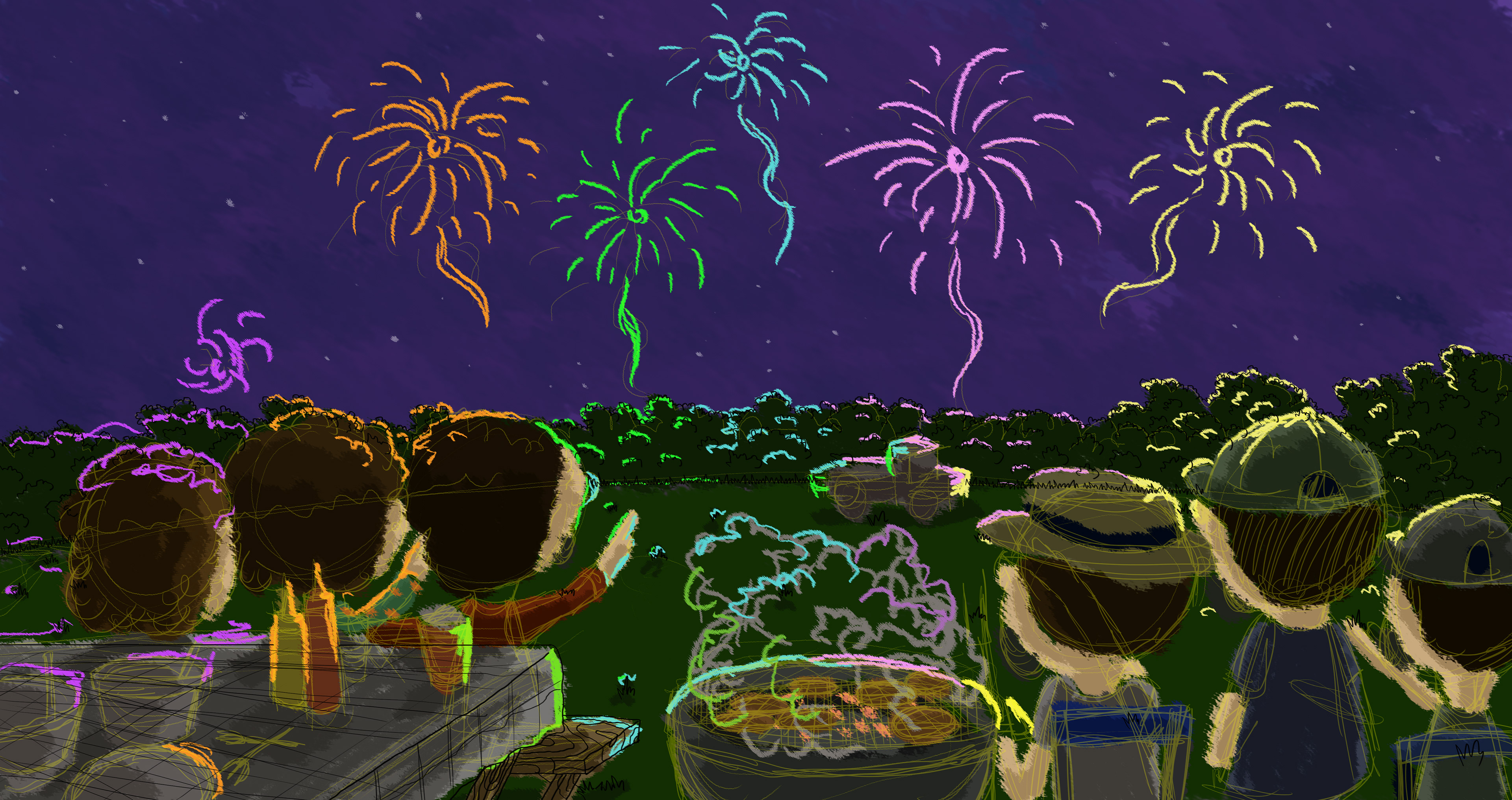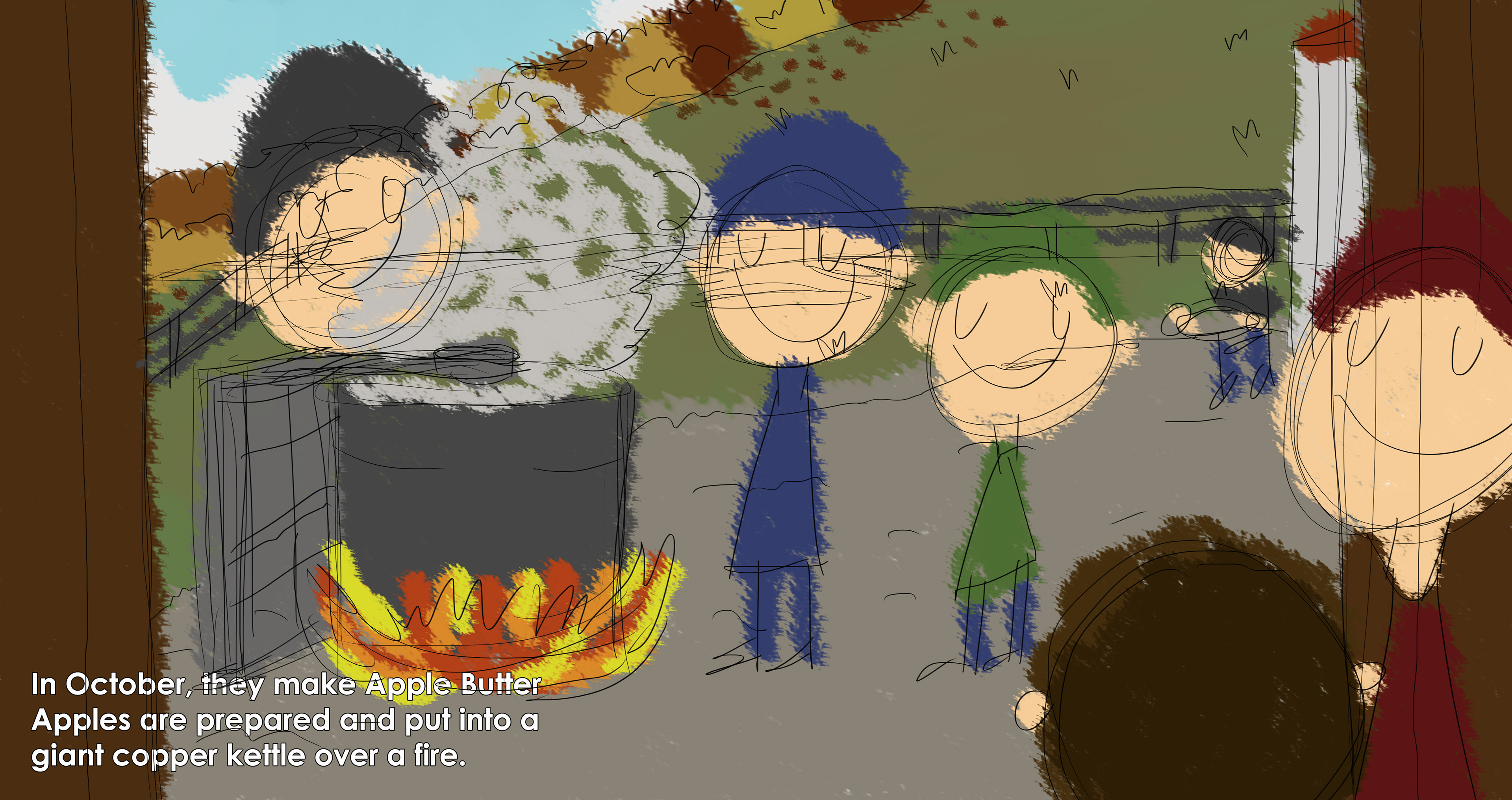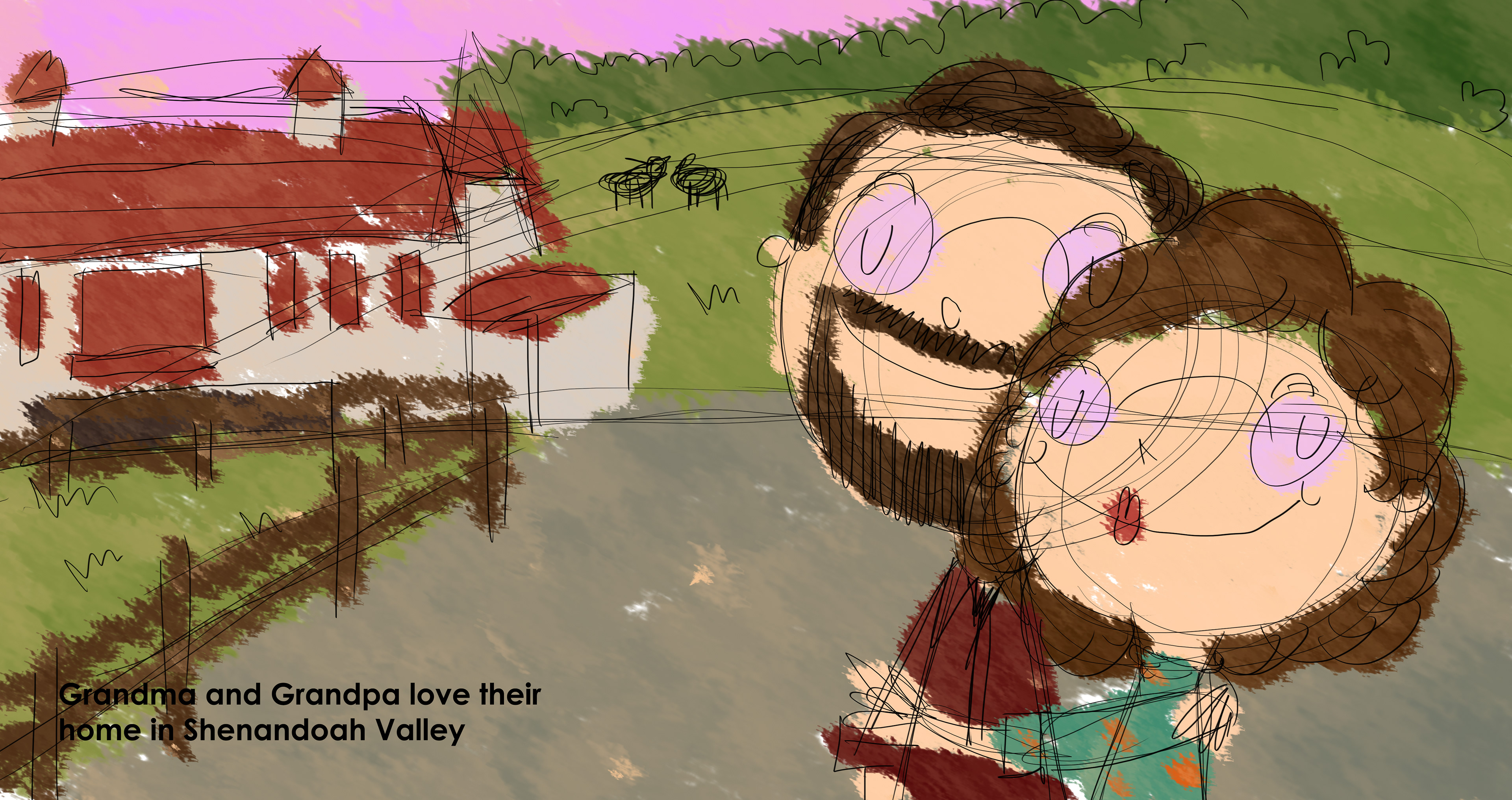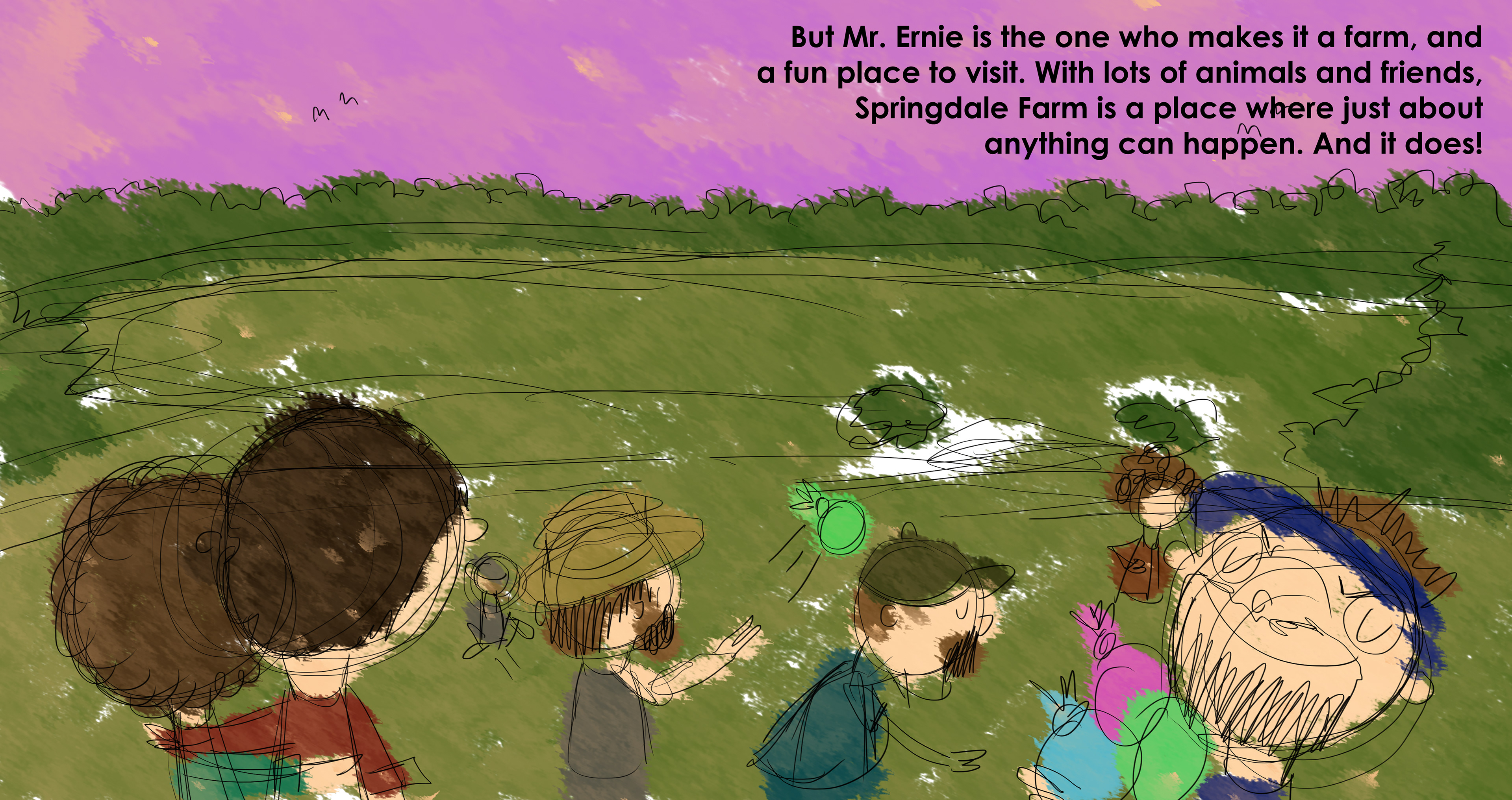 I'm never really sure which direction the story will go in, or what exactly will stay, but I'm pretty happy with it so far. I'm really excited about the spreads and the general feel of it. There is a lot of fun in it, and it's definitely got a less lonely feel to GFAF. I hope you enjoy the journey! (25 SEPT 2015)
Below are some polished pages!